Mitral Valve Adaptation to Isolated Annular Dilation: Insights Into the Mechanism of Atrial Functional Mitral Regurgitation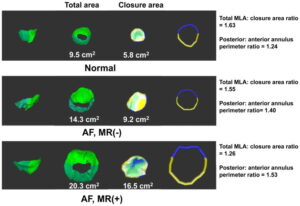 Kim DH, Heo R, Handschumacher MD, Lee S, Choi YS, Kim KR, Shin Y, Park HK, Bischoff J, Aikawa E, Song JM, Kang DH, Levine RA, Song JK.
JACC Cardiovasc Imaging. 2019 Apr;12(4):665-677. PMID: 29248661. PMC5993562.