The Contribution of Amyloid Deposition in the Aortic Valve to Calcification and Aortic Stenosis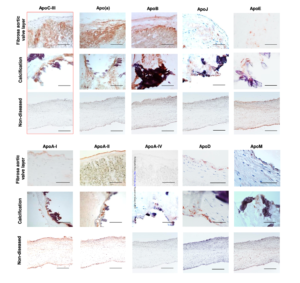 Sud K, Narula N, Aikawa E, Arbustini E, Pibarot P, Merlini G, Rosenson RS, Seshan SV, Argulian E, Ahmadi A, Zhou F, Moreira AL, Côté N, Tsimikas S, Fuster V, Gandy S, Bonow RO, Gursky O, Narula J.
Nat Rev Cardiol. 2023 Jun;20(6):418-28. PMID: 36624274. PMC10199673.