Tissue Formation and Host Remodeling of an Elastomeric Biodegradable Scaffold in an Ovine Pulmonary Leaflet Replacement Model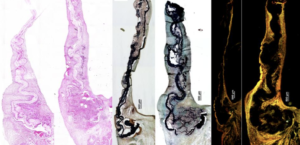 Machaidze Z, D'Amore A, Freitas RCC, Joyce AJ, Bayoumi A, Rich K, Brown DW, Aikawa E, Wagner WR, Sacks MS, Mayer JE Jr.
J Biomed Mater Res A. 2023 Sep 29. PMID: 37772456.